A usual busy day begins without a breakfast followed by an unhealthy lunch which makes the energy levels go for a toss.Throughout the day you keep eating whatever comes our way does not suit your overall health.So if you want to increase your productivity and maintain your energy levels throughout the day then make these habits as healthy eating strategies in the workplace -
1.Never skip Breakfast:
No matter how late you are getting for those meetings or for office,make sure you always eat your breakfast.Breakfast means 'break-fast' or after a long gap from your last meal at night,it's time to break your fast in the morning to kick-start your day. A healthy breakfast comprising fruits,cereals,vegetables,nuts and seeds,high fibre breads,milk etc. which will give you pretty much superpower to work and maintain energy level at office.
2.Keep a water bottle along:
It is very important to stay hydrated in office.High level of air conditioning in offices tend to dehydrate us which leads to a dip in our energy level.Make sure you drink as much water as you can during office hours because due to the high work pressure we forget to sip water.Always keep a bottle full of water on your desk.You can also add some mint leaves,lemon slices,cucumbers etc.in bottle water to get benefits of vitamins and minerals.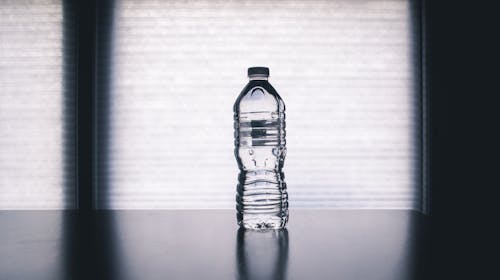 3.Replace snacks with fruits:
Replace unhealthy snacks like chips with fresh fruits or salads in the evening while working.It is easy to carry fruit from home which is hassle-free to eat like an apple or banana.Remember, junk food is just junk,it will never energize your body and mind.
4.Space your meals equally:
If you want to stay enthusiastic and productive for the entire day,then it is important to eat at fixed intervals to balance energy levels.Many of us tend to hog or overeat during breakfast or lunch and then go on without eating for 4 to 5 hrs. which is the biggest energy killer.So it is the best way to stay energized throughout the day.
5.Switch to healthy caffeine:
While working, we need a cup of coffee or tea or some soft drinks.Caffeine in high sugar drinks can spike up the energy but will eventually result in an energy crash.The best way to deal with this is to consume caffeine in a smart way like green tea.This will satisfy your caffeine needs and keep you healthy too.