Though no foods can protect people against cancer completely, the term'' cancer-fighting foods'' refer to foods that may lower the risk of developing cancer if we add them to our diet.So let us have a look at the foods that contain naturally occurring compounds having potent anticancer properties are:
1.Carrots:
Carrots contain several essential nutrients including Vitamin K,Vitamin A,antioxidants and Beta-carotene.Beta-carotene plays a vital role in supporting the immune system and prevents certain types of cancer.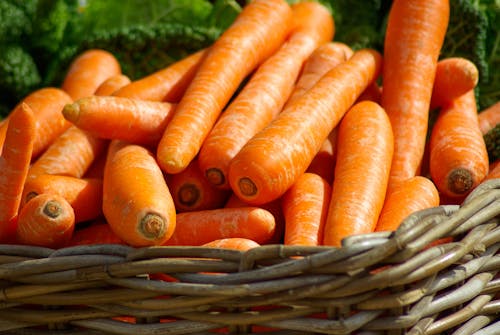 2.Apples:
Apples contain anticancer properties that help in preventing inflammation,cardiovascular disease and infections.Apples contain polyphenols that have promising anticancer properties.The polyphenols phloretin inhibits a protein called glucose transporter 2(GLUT2) that plays a vital role in advanced stage cell growth in certain types of cancer.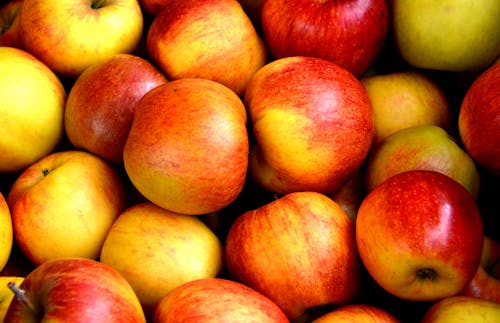 3.Berries:
Berries are rich in vitamins,minerals and dietary fibers.Research has proven that berries have antioxidant properties and potential health benefits.Anthocyanin is a compound found in blackberries
which helps lower biomarkers for colon cancer.The anti inflammatory properties of blueberries can also prevent the growth of breast cancer tumors.
4.Fatty Fish:
Fish like salmon and mackerel are rich in essential nutrients,such as Vitamin B,Potassium and Omega-3 fatty acids.Extensive research has shown that consumption of fish oil can be instrumental in significantly lowering the risks of prostate cancer.
5.Cruciferous Vegetables:
Vegetables like broccoli,cauliflower and kale contain beneficial nutrients including Vitamin K,Vitamin C and manganese.These vegetables are rich in sulforaphane,a plant compound known for its anticancer properties.
6.Legumes:
Legumes such as beans,peas and lentils have high fiber content,which may help in lowering the risk of developing cancer.Research also indicates an association between higher legume consumption and lower the risk of colorectal cancer.
It is always best to seek a medical advice before starting any new medication or supplement regimen.
However,we all know that eating a balanced diet that includes fresh fruits,vegetables and good fats can benefit our overall health.